5 advantages of Shinyo Kaiun
We are capable of handling everything:
import and export of merchandise items and cargo, customs clearance,
procurement of air and ship transportation,
cargo handling, storage and domestic transport.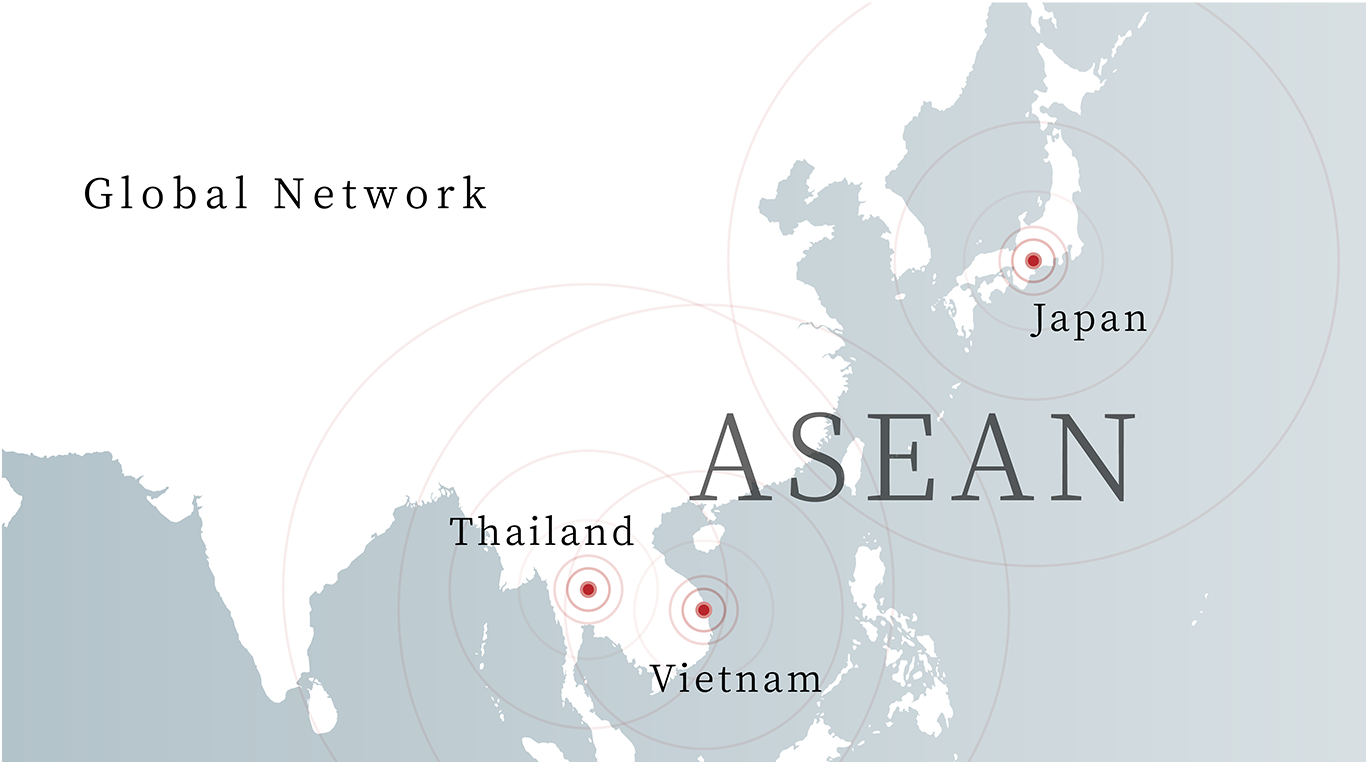 Cargo handled by experienced workers


Cargo that we receive, from large cargo to LTL cargo,is handled by experienced workers with thought and care.

"AEO" certified which proves our credibility
AEO certificate enables prompt customs clearance.
AEO (Authorized Economic Operator) is a certificate and approval given from customs director to business operator who has an organized compliance system and security control over international cargo, in order to alleviate and simplify customs procedure.
Concierge of international logistics


Our' concierges of intern ational logistics' make proposals on the most ap propriate transportation measures and routes, wh ile listening to requests from our clients. This wil surely lead you to 'cost reduction' and ' delivery on time'.

Strong in Asia and ASEAN region


We provide the same quality service overseas as in Japan by utilizing our overseas network which has developed as a result of many years of customer trust in our performance.

Excellent domestic network


Company started business shipping by sea from Sakai city, Osaka to Hokkaido. Since then, having this as our main route, we have developed a fulfilling network of domestic through-transit.
Expanding global network, from Japan to the world.
We opened a new logistics center in Thailand as a base for international intermodal transport, in addition to the one in Vietnam, in order to meet diverse demand for international logistics. We will fully support the global business of our clients by providing an efficient and economic logistics service, while continuing to develop our know-how which we cultivated domestically.
Overseas subsidiary
SHINYO LOGISTICS VIETNAM CO.,LTD.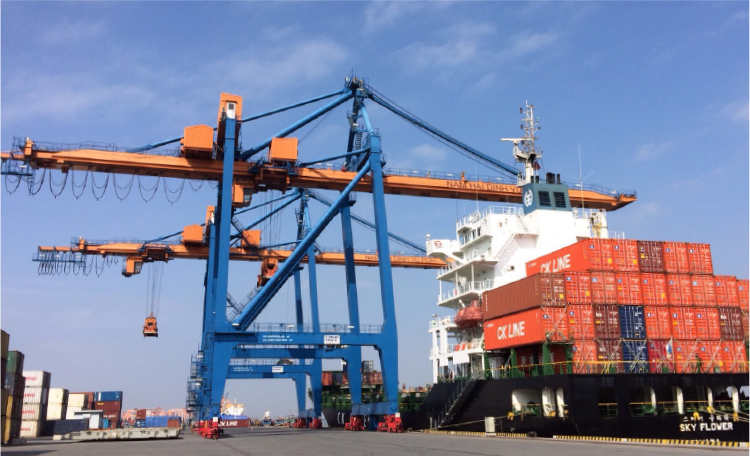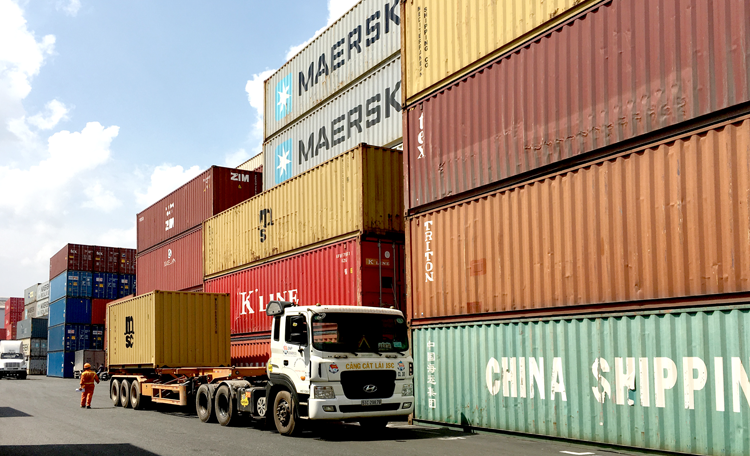 Ho Chi Minh Office
3F, Thien Son Building, 5 Nguyen Gia Thieu St., Ward 6, Dist 3, HCMC, Viet Nam
Tel.84-28-3933-0161, 84-28-3933-0162 Fax.84-28-3933-0160
Hanoi Office
Room Unit 08, 12A Floor, Viet A Building at 09 Duy tan Str,
Cau giay Dist, Hanoi City, Viet Nam
Tel.84-24-3212-3671
---
Overseas subsidiary
SHINYO KAIUN (THAILAND) CO.,Ltd.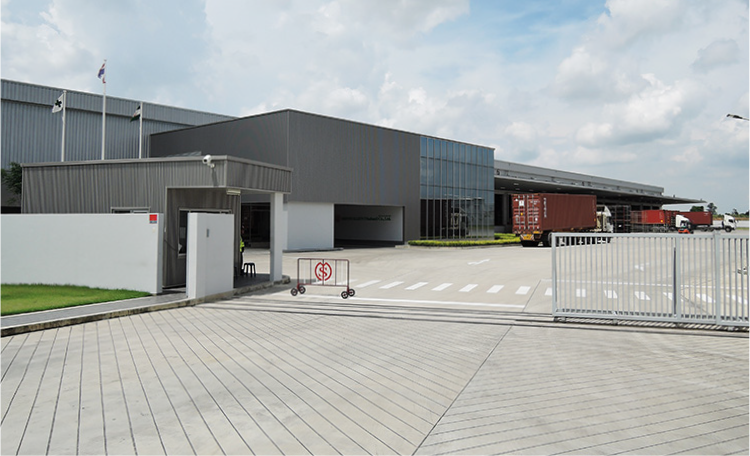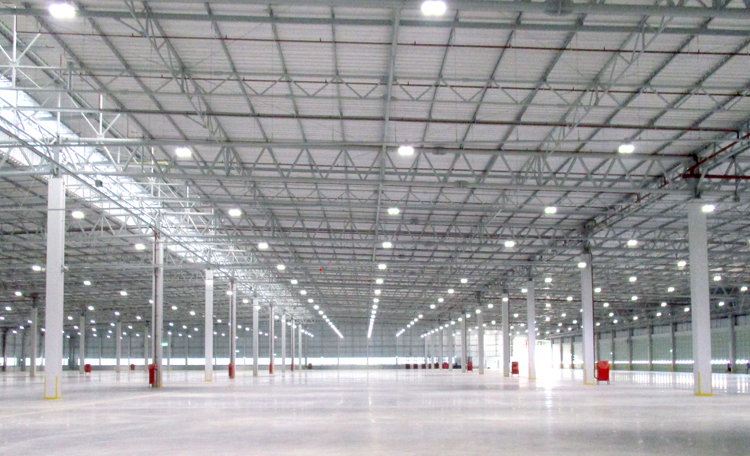 Bangkok Office
12/555 Sor Tower Moo.15, 8th Floor Room.A-1 Bangna-Trad Road,Tambon Bangkaew,Amphur Bangplee,
Samutprakarn 10540,Thailand
Tel.66-2-316-1178 Fax.66-2-316-1179
Amata City Logistics Center
Amata City Industrial Estate 7/1 Moo 4, Pananikhom, Nikhompattana, Rayong 21180
Tel.66-38-020281 Fax.66-38-020296
Domestic Network
Pioneer in intermodal land-sea-and-air transport system. The logistics network of Shinyo Kaiun is industry-ready.
4 comprehensive logistics bases to support intermodal transport
We have multi-purpose warehouses at 4 locations around Osaka Port and Sakaisenboku Port,
which is convenient for land-sea-and-air transportation. We have built multiple
and efficient intermodal transport systems, capable of handling imports, exports,
international transport, warehousing, customs clearance, delivery and coastal shipping.
We are confident about meeting the various needs of clients in a safe, prompt and appropriate manner.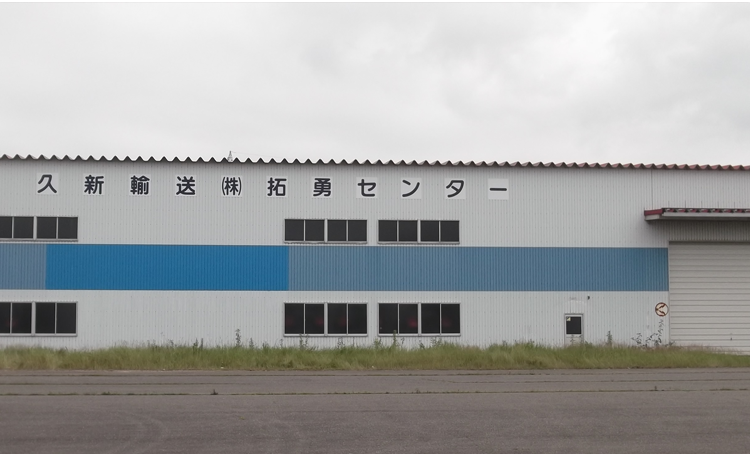 Hokkaido Agent Kyushin Transportation Co.Ltd.
ZIP Code 059-1366
1-2-21, Akebono-cho, Tomakomai City
Tel.81-144-55-7222(Key number) Fax.81-144-55-4737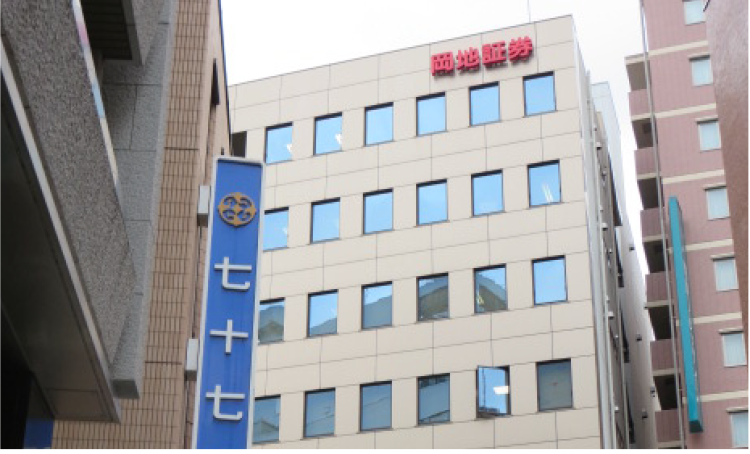 Tokyo Office
ZIP Code 103-0025
7F Okachikayaba-Cho Bldg., 1-3-12 Kayaba cho, Nihonbashi Chuo ku, Tokyo
Tel.81-3-3662-2901(Key number) Fax.81-3-3662-2903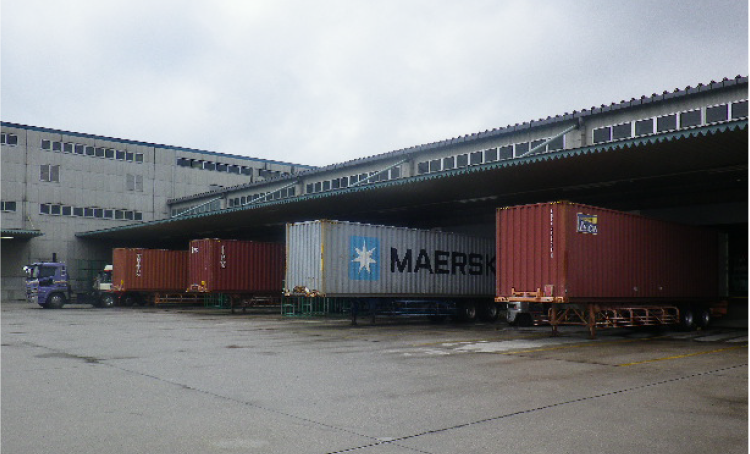 Kuwana Office
ZIP Code 511-0254
2400 Oaza Nakagami, Touin-Cho, Inabe-Gun, Mie Pref.
Tel.81-594-76-9811(Key number) Fax.81-594-76-9835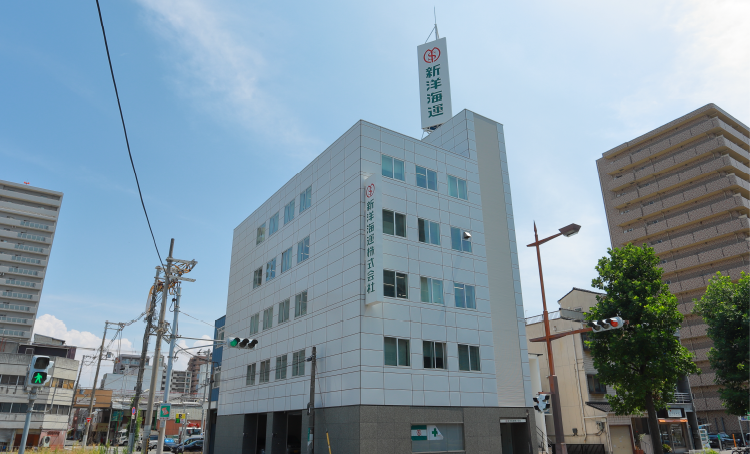 Head Office
ZIP Code 590-0954
1-1-10, O-cho Higashi, Sakai-ku, Sakai City, Osaka Pref.
Tel.81-72-238-1161(Key number) Fax.81-72-223-4050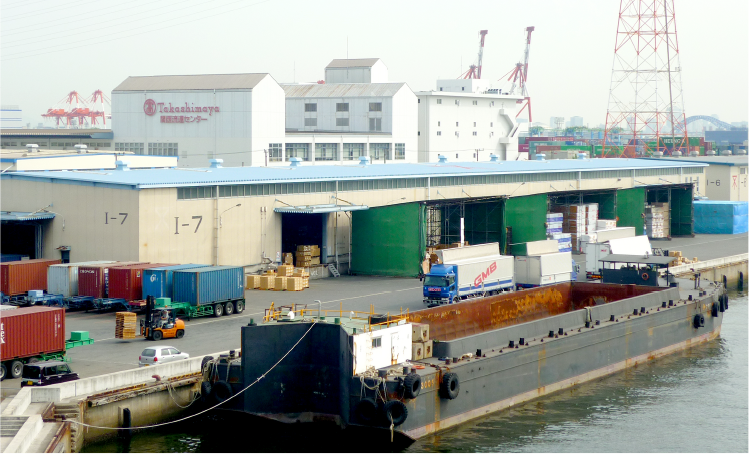 Nanko Branch Office, Nanko Commodity Distribution Center
ZIP Code 559-0031
5-2-38, Nanko Higashi, Suminoe-ku, Osaka City
Tel.81-6-6612-1301(Key number) Fax.81-6-6612-1300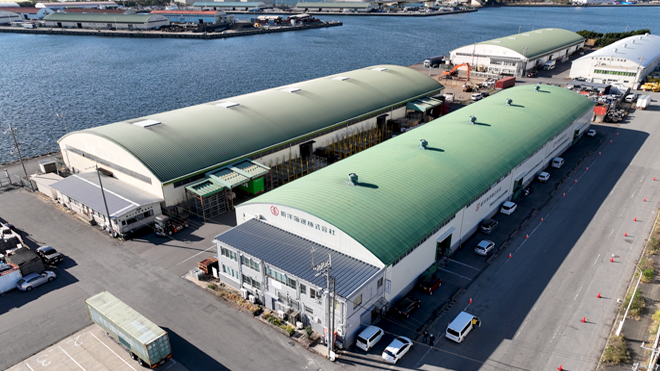 Senboku Branch Office
ZIP Code 595-0075
2-1, Rinkai-cho, Izumiotsu City, Osaka Pref.
Tel.81-725-33-5061(Key number) Fax.81-725-22-2282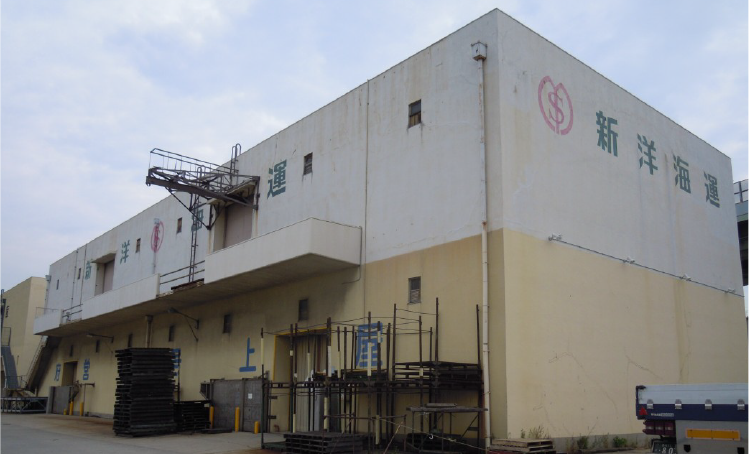 Shiohama Pier Office
ZIP Code 590-0981
1, Shiohama-cho, Sakai City, Osaka Pref.
Tel.81-72-238-1261(Key number) Fax.81-72-228-1709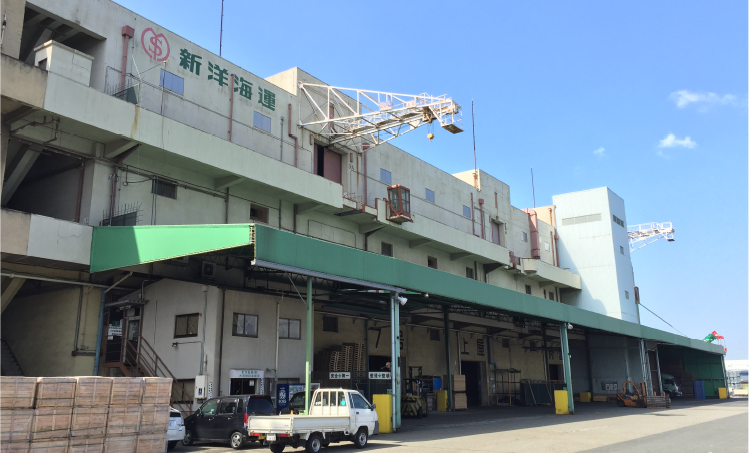 Ohama Pier Office
ZIP Code 590-0987
2, Chikko-minamimachi, Sakai City, Osaka Pref.
Tel.81-72-238-5279(Key number) Fax.81-72-223-5485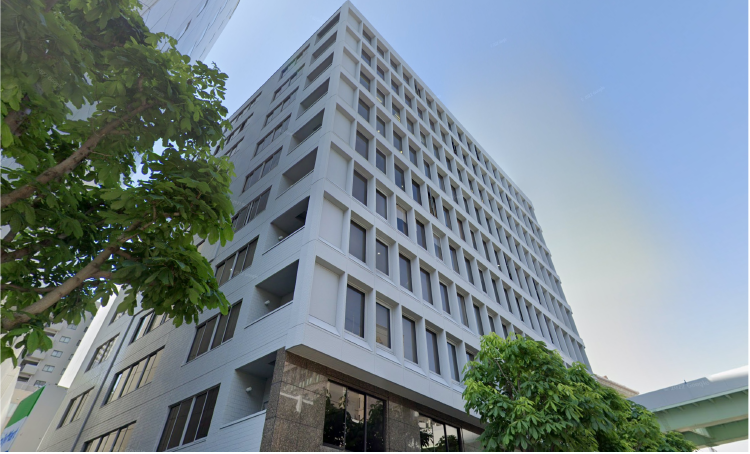 Kobe Office
ZIP Code 651-0084
Room No.1007, Daiwa Jisyo Sannomiya Bldg., 3-1-2, Isobedori, Chuo-ku, Kobe City
Tel.81-78-251-4570(Key number) Fax.81-78-251-4572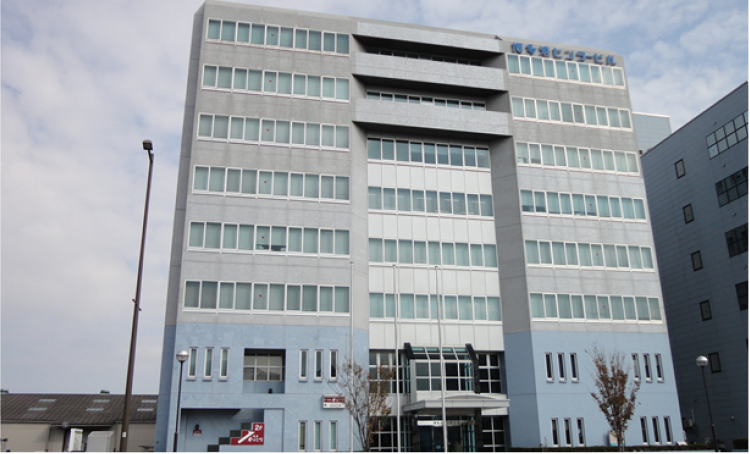 Hakata Office
ZIP Code 812-0031
4F Hakatako Center bldg., 12-1 Okihama-cho, Hakata-ku, Fukuoka City
Tel.81-92-283-5150(Key number) Fax.81-92-283-5151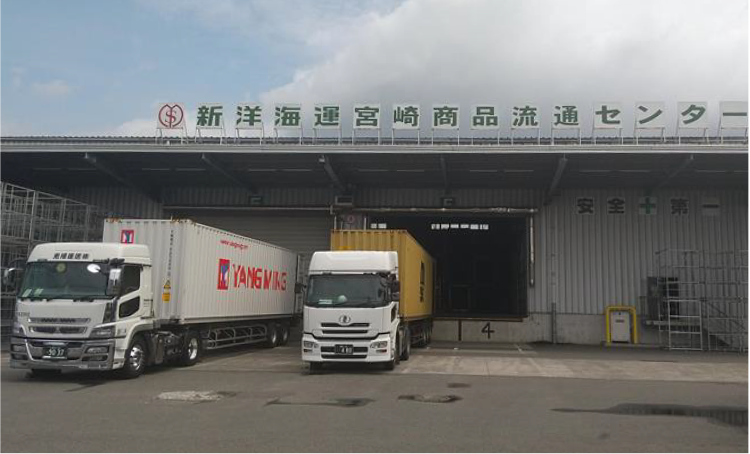 Miyazaki Office, Miyazaki Commodity Distribution Center
ZIP Code 885-0003
6122-17, Takagi-Cho, Miyakonojo City, Miyazaki Pref.
Tel.81-986-47-1581(Key number) Fax.81-986-47-1591